Hayy .
Tuto hari adalah pasal DUIT !
shing-shing !
jom join ,
ramai blogger dah cash out duit dye orang tau !
ade yang sampai beribu-2 !
haaaa ! korang bile lagy ?
nak join?sure ?keyh , jom!
the , sign in gune Fb !
tipu r klalau k0rang tak de Fb!= ="
keyh , then,pergi ke Setting ,
then,automatik de akan bawa k0rang ke
Profil
yg paling penting sign in gune FB,
kalau korang nak letak widget churp-2 tue kat blog plak,
korang scroll ke bawah
then,
nanty ade perkataan WIDGET !
pastu
SIAP & SAVE !
kalau x menjadi,komen n kalo menjadi pown komen gak tau ! :)
Thanks!
huh !
penat tau buat tuto niyh !
Thanks sume !!!
k baiiii ! :)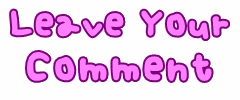 ---

!~Like Entry and FanPage Melin Yea~!

---