hye !
b0rink larh ~
nk wat tut0 r !
Okay . Ary niyh nk wat tut0 pew ek ?
haahhhhhhh !
Melin tau !
kite nk wat tut0 Button Like Di Bawah Setiap Post ~ ~
pew tuh ?
okay . kl0 k0runk prasan,,
adew x butt0n like kat bwah ayat di setiap p0st ?
haaaaaaaaaaaaaaaaaaaaaaaa ! kl0 adew,, tuh r yg kite nk wat tut0 pasai tuh !
Okay.
Design Edit HTML Tick Expand Widget
tekan "

F3

" then cri c0de niyh

data:post.body
Okay . kl0 k0runk daa find it ,, k0runk c0py c0de kat bwh niyh and paste kan kat
BAWAH
c0de yg k0runk cri tady . W0keyh ?
<iframe allowTransparency='true' expr:src='"http://www.facebook.com/plugins/like.php?href=" + data:post.url + "&amp;layout=standard&amp;show-faces=true&amp;width=530&amp;height=60&amp;action=like&amp;colorscheme=light"' frameborder='0' scrolling='no' style='border:none; overflow:hidden; width:530px; height:60px'/>
Okay . PREVIEW sbel0m SAVE Okay ? .
εїз GuD lUcK
εїз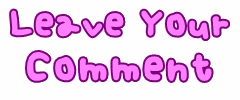 ---

!~Like Entry and FanPage Melin Yea~!

---