hyep !!!
kl0 x de muzty r k0runk x ley lawat aq nyeh BLOG niyh !!
haha##

aq p0wn adw lappy gak !!

lappy niyh 4 family users jea !!
bukan t0k aq s0runk jea !!

aq teringin gak nk lappy !!
akhirnya abang aq gak yg dpt lappy bru ~~


bukan ayah aq yg belikan ,,
tu p0wn kerajaan kasi at dye ~ ~ ~
btw,, kene SYUKUR gak !!
huahuahuahuahuahaua !!
malangnye x berbau !!!
kl0 k0runk tngk lappy tuh da jdi camner ???
da macam
iPad
daa !!
lepe straight jadinye !!!
hehek ##
ape cer p0wn aq x tau ngan lappy tuh ~ ~

d0nn0w r maybe kl0 adeq kecik aq tuh yg wat ker !!
MAYBE !!!
but aq x tuduh c c0mel tuh !!
back t0 the st0ry,,
lepas balek k0lah jea,,
bile dye dapat tau jek lappy da jadi camtuh !!!
merah padam muke dibuatnye !!!

sorry niyh icon t0k p0mpuan cuz da x de agy da icon GUY yg marah !!!
k lha tu jek !!~~

Okay !!~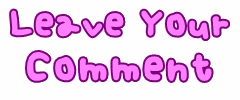 ---

!~Like Entry and FanPage Melin Yea~!

---