Huh !!
s0k exam seeyh !!
bkn s0k ajewp,,tp,,
,
al0ng RAMADHAN :)
niyh nme dye exam
GERAK GEMPUR ,,
da banyak kali dah aq wat ujian,,tp,,,x penah p0wn dpt
5A ,, :(
x pew,, yg pnting s0k aq muzty dptkn,,
Yes !! I Can Do ! ,, ;)
mcm gmbr kat bawah niyh lha,,,muzty
5A++
.. Yeah !!
n aq harap,, jgn lew aq jdi smpi cam niyh !! ,,
kl0 x mmp0s aq nnty kat dewan aq garu2 kepala ( kepala yg x gatal )
mcm gadiz niyh,,
,
walaup0wn aq niyh ske bkk
FACEBOOK
,,
tp,,
insyaALLAH,,aq ley jdi mcm gril niyh malam niyh!!
tp,,,bkn malam niyh je lha,,
mlm bile2 jewp,,
ewm,,
sambil 0n9,, sambil bace buku r,,
due2 h0bi aq adew kar c2,, bace buku ngan melayari internet,,;;))
hahahahaha,,, walaup0wn aq niyh
LIBRIAN
,,
tp,,,bknnyew nk betugas p0wn kat pustakaan,,:)
hihihihi ( senyum s0pan ),,
back t0 the st0ry,,
k0runk rase,,exam niyh
STRESS
kew ???
bagy aq,,exam niyh stress,,,
ewm,,,
cikgu aq kate ,,kl0 sapew nk exam x stress,,
mmng lew
,,(
mmng lew
tuwh aq x tau lew ape yg ckgu nk ckp ),
:)
ewm,,,k lha,,
walaupape p0wn,,
WISH ME LUCK
Okay !!
and,,,
f0r any0ne,, yg nk menduduki ujian 0r exam,,
Okay !!
Papai,,:) (bubye lha,, )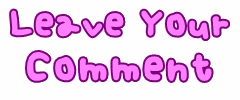 ---

!~Like Entry and FanPage Melin Yea~!

---