To him ..

♥
Urm .. taon nih . taon terakhir kite jmp at sk0la pulai .
ta0n terakhir kte sumee dga ckg -2 sk pulai membebel ! hehe xD
ta0n terakhirr ak kai ju kuning . ko kai ju biru .
ta0n terakhirr kte bersame ..
n ta0n nih jugak lha ! ak ml skew at k0w ! >_<
ak syg gle at k0w , tpy k0w bt ak nangiss ,,
ta pe la .. dah naseb ak .. ak redha je weyh ..
kenape susah sangat nak lupe kan kau ? -
*peningpening*

ak manyak kali janji at diri ak spy ta nangis agik sbb k0w , tapii gile susa beb .. mg ta serik kal0 ta nangis ble neng0k mke k0w .. nangis dlm hty jela..
mcm mne lha ak ley ske at k0w ! haishh . bek dl , kite rapt ,, tpy skunx.. renggang gler cm magnet U bertembung U ..
ak selalu hrp kan ble kite berselisih , kite pndg sme pndg . nih tak .
ko pndg tmpt len ade lerw . ak s0rg je y pndg k0w .. ak teringin sgt na pggil ko ''sahabat'' tpy.. ta de rezekii . k0 pggil ak musuh ade lerw .
hny tuhan je y tw .. sebak gile hty ak ..
tpy . ak ttp senyumm . ak ttp ketawe . ko rse tuh sumee ikhlas ker ? hmm.. lua nmpk eppy , dlm ? hncuss .. FIRST time ak nangis sbb laki weyh .. smpay skunk ,, sbenanyer ko srg je y ak suke .. tpy ak bohong sumee org .. ak ckp .. ak ta ske ko lgy .. mulut je berkate -2 .. haty , ta pena lgsg terfikir na lpe an ko.. ta pena lgsg na benci an ko .. tpy .. kwn -2 ak .. sumee bgy dorongn at ak . spy lupe an ko .. hny Allah je y taw weyh . betape sygnyer ak at ko ..
ak hrp gle ko taw y ak tulis sume nih untk ko .. but ak ta bley mention nme ko .. ak ta na malu sbb syg an ko .. ak hrp.. ko bley bukak an aty ko untkk org -2 y pena suke at ko.. lme dyurg nunggu ko.. tpy ,ko bt ilmu ta kenpe jep ..
lege gle ble da lua an perasaan ak ! ohh ! lgy stuu . insya-Allah . aku tak angkat selua aku lagi :) n thank you sbb nasihat at aku xD

Assalamualaikum

♥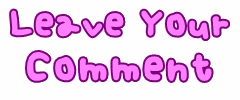 ---

!~Like Entry and FanPage Melin Yea~!

---